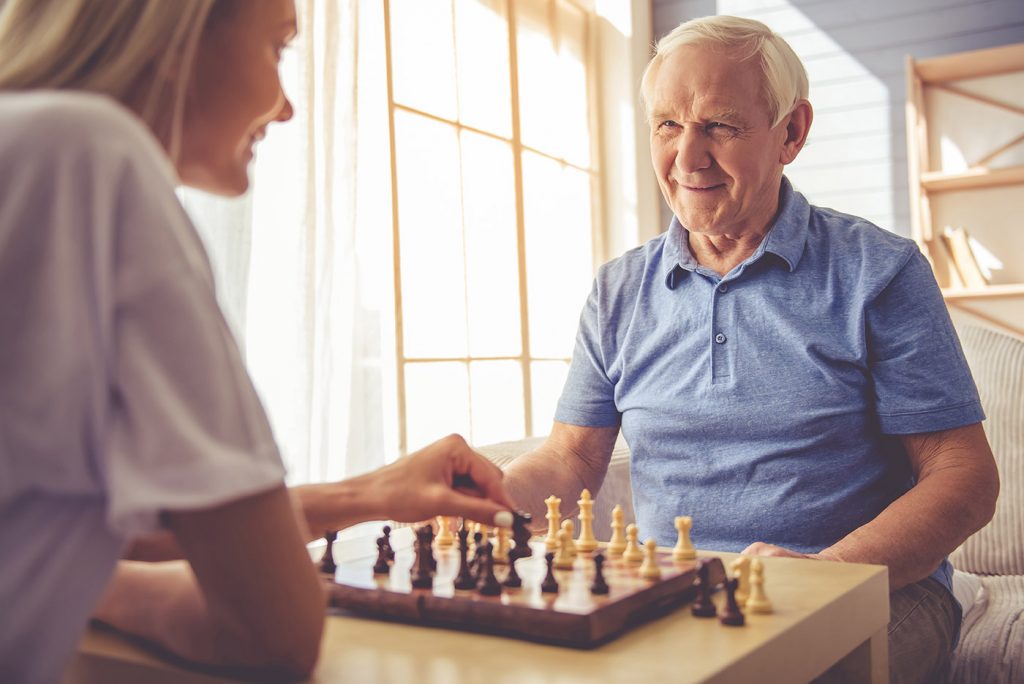 As our loved ones grow older, it eventually becomes clear that they are not equipped to handle certain aspects of their daily lives. It also becomes clear that you are not capable of offering the assistance your loved one needs. At a certain point, it is necessary to discuss options moving forward. If your parent (or grandparent) is not cognitively impaired or immobile, a nursing home is probably not your best bet, as these facilities tend to specialize in health-related services, offering much needed medical attention. Instead, you may want to discuss with your loved one the possibility of moving into an assisted living facility or, if you think it's a better option, hiring an in-home care service provider
Choosing between the two can be difficult. Of course, you and your parent may be tempted to opt for the in-home care option because of the comfort provided by the familiarity of one's own home. However, there are plenty of reasons you might want to consider the assisted living facility.
Assisted Living Facility
With an assisted living facility, your loved one can enjoy the benefits of having a community, rather than be sequestered at home with little access to the outside world. Relatedly, residents of assisted living facilities enjoy a great deal of independence, being allowed to live their lives on their own terms. For example, in many cases, residents are even allowed to have guests stay overnight.
Broadly speaking, this type of facility does not specialize in health-related care; instead, they offer assistance with daily activities, such as transportation, meals and cleaning – and if required, they can usually get help with getting dressed, bathing and organizing medications.
Unlike nursing homes, assisted living facilities generally provide residents with their own living space, offering a room with a bathroom, bed and kitchen– but it should be noted each facility has different amenities. Additionally, this type of facility offers a range of activities and services that can help improve one's quality of life. For example, if your loved one happens to be religious, he or she will probably be able to attend services that cater to their particular belief system.
Cost
Of course, assisted living facilities aren't cheap. According to one source, it can be as much as $3,000 per month to reside in such a facility – that's more than $35,000 per year. According to Nancy Wexler, a geriatric care manager, "As soon as you need something more than the basics, they raise the rate considerably." What's more, in many situations, the facility won't accept responsibility for your loved one's changing health. Thus, if you want more hands-on healthcare assistance, you need to keep an eye on your parent's health and request changes to their care plan when necessary.
In-Home Care
The cost of dwelling in an assisted living facility pales in comparison to the price of hiring an in-home care service provider. At an average of $19 per hour, you could end up spending upwards $170,000 in a single year for 24/7 assistance. Of course, you may not need as much assistance, so the price could drop significantly if you know that your loved one only needs minimal assistance. In the end, in-home care is great for those wanting to stay at home while they deal with the obstacles of age. Though they may not receive the benefits of independence and community living, they will be in a space that is comfortable and familiar.
Making the Choice
To help determine the best possible option, it's important to keep a running tab of your loved one's daily activities. Take note of tasks that cause them trouble. You should also take note of moments when you are unable to offer assistance. This will help you determine your own limitations.
Insurance companies and geriatric managers use what are known as Activities of Daily Living (ADLs) in order to help better understand the needs of the elderly. These include:
Walking
Bathing
Using the Toilet
Dressing
Transferring (in and out of bed)
Eating
You can use this list to help facilitate your observations. In the end, you'll hopefully have a deeper understanding of your loved one's daily needs. This will help you determine which option – in-home care or an assisted living facility – is best.