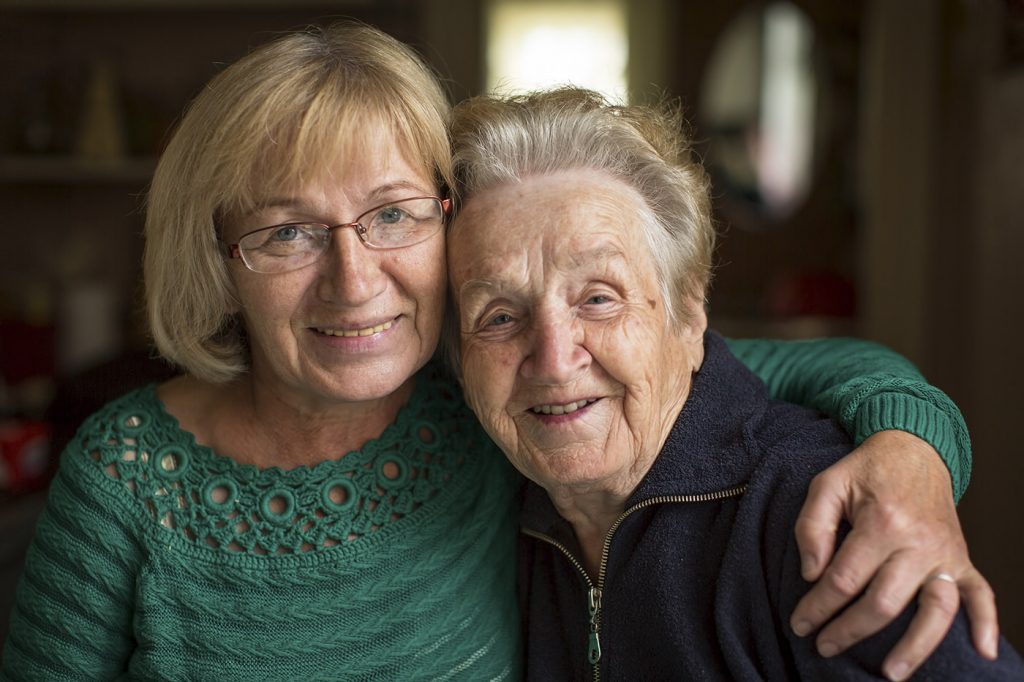 As your loved ones age, their cognitive abilities may begin to diminish. Whether they suffer from Alzheimer's or dementia, they will probably need an intense level of care that you and your family cannot provide. Whereas other symptoms of age – such as loss of hearing or impaired mobility – may be treated with relative ease, cognitive impairment often requires specialized units with unique features, specifically designed to soothe your loved one's suffering.
You may be interested in a facility devoted to this type of care – these are memory care facilities – or you might want to look into continuing care retirement communities, which often have separate units for memory-related issues. As you begin your search, it's a good idea to have a sense of what you're looking for.
Important Aspects
To begin, it's very important to have a devoted staff that takes care of everyday activities, such as cleaning clothes, making the bed, bathing and feeding. These are the bare essentials. Beyond that, many good facilities also boast architecture specifically designed to reduce patients' suffering. For example, the building may be circular, to prevent wandering, or there may be a plethora of windows allowing lots of natural light. Walls may also be painted soothing blue tones. In the end, a well-designed facility will help soothe a patient and ultimately lessen his or her stress levels.
Wandering
Facilities should also be well staffed and be prepared to retrieve patients who go wandering off. This is actually pretty common. Nearly 60 percent of all Alzheimer's patients stray from their designated places. Thus, it's very important that your loved one is taken care of, so that they aren't allowed to leave the premises. Of course, such an event could have disastrous consequences.
Slowing the Disease
Since dementia and Alzheimer's are degenerative diseases – meaning they perpetually get worse – it's important to seriously consider the benefits of a memory care community. It may be tempting to opt for an assisted care unit, but these facilities lack features like the ones mentioned above, which help slow the rate of cognitive degeneration. At a good memory care unit, your loved ones can get devoted therapeutic treatment – meaning they can work with someone who can help them connect to their environment and return to familiar behaviors and activities. Consequently, seventy-five percent of those living in such facilities have slower rates of degeneration.
Making Your Life Better
In addition, when your loved one resides at a memory care community, they are far less likely to fall or be hospitalized. This sense of security – in addition to the above-mentioned care – can help you continue your life without constantly worrying. That's not to mention that interactions with your family member can be improved thanks to the specialized care they receive on a daily basis.
Price
Whereas, at an assisted living facility, you may end up paying $3,300 per month, at a memory care community, you could pay nearly $5,000 per month. But with the help of Medicare, Medicaid or veteran's benefits, you might be able to reduce that cost. In the end, you're paying for the extra services provided by memory-loss specialists and therapists, which, as mentioned, can go a long way.
Research
If you're going to pay this much money, it's probably a good idea to do some thorough research. To that end, you may want to talk with friends or relatives who have already been through the rigmarole of picking a facility. They can warn you of any potential pitfalls. It's also a good idea to visit facilities and inquire about their specific services. You can also ask them about the staff's training, the facility's security and the staff-to-resident ratio, particularly in the evening. Even though 23 states require a full disclosure of services offered at any given facility, there are still some states that may not have such requirements. Thus, you want to be crystal clear about what each facility offers.
In the end, a memory care community can help provide you and your loved one with a feeling of security and a sense that the proper care is being given.