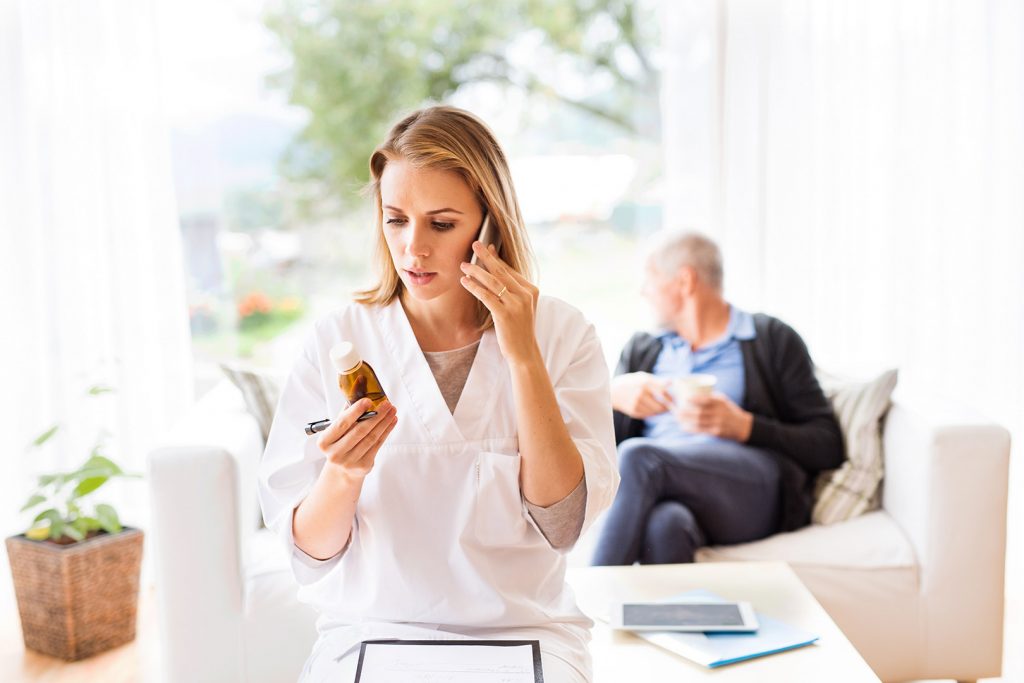 The Value-Based Purchasing (VBP) Program required by the Protecting Access to Medicare Act (PAMA), which was passed in 2014, officially took effect on October 1, 2018. The VBP program essentially provides bonuses to nursing homes that perform well and cuts funding for those that underperform. A nursing home's performance is based on how many of their patients are admitted or re-admitted to hospitals for ailments that could have been prevented with better on-site medical care.

Skilled nursing facilities have been aware for four years that this program was coming, and many have been preparing. Those that haven't been preparing, however, are facing major cuts in their funding. Otterbein SeniorLife in Ohio, for example, will receive lower payments from Medicare at 12 of their 15 locations due to the number of re-admissions to hospitals or admissions that could have been prevented.
Proponents of the Incentive Program
Proponents of the new incentive program say that putting the onus on the nursing homes will help to ensure our elder population receives the care they deserve. In 2016, over 10% of nursing home patients were readmitted to hospitals because of conditions that could have been prevented if their nursing home facilities provided better care. The new incentive program is attempting to combat this issue and force nursing homes to either provide better care or face consequences.

Proponents also argue that this new program will prevent nursing homes from sending their patients to the hospital too quickly, without first doing their due diligence in determining whether hospital care is absolutely necessary.
Opponents of the Incentive Program
Those who argue against this new program allege that nursing homes will be less likely to send their patients to the hospital even when hospital care is a necessity for fear of facing cuts to their funding. While one of the goals of the program is to discourage nursing homes from sending their patients to the hospital prematurely, opponents argue it will have the opposite effect and will cause an increase in illnesses and deaths because of the nursing home's hesitance to seek hospital care for their patients.
Follow-Up Care
There are some cases where a nursing home patient is admitted to a hospital, and, upon release, is then sent home where he or she receives at-home care from separate home care agencies. In cases like these, the nursing home is still responsible should the patient be readmitted. This means that nursing homes will now have to step-up their follow-up care with any patient that was sent to the hospital from their facility.

While using money to incentivize nursing home facilities sounds counter-intuitive, anything that forces these facilities to pay closer attention to their patients/residents and to make an effort to provide better care is a step in the right direction. Even the American Health Care Association, a non-profit federation of state health organizations that represents over 10,000 assisted living and nursing home facilities, agrees with the program. Hopefully nursing homes that have been penalized will learn from their mistakes and make the changes necessary to receive a bonus in the next fiscal year.

Elder abuse and underperforming nursing homes are a real problem in this country. If you feel your elderly loved one has received substandard care in a nursing home or assisted living facility, please contact an elder abuse attorney in your area today to schedule a no-cost consultation. The elderly are fragile and vulnerable, and we must do everything in our power to protect when they cannot protect themselves.