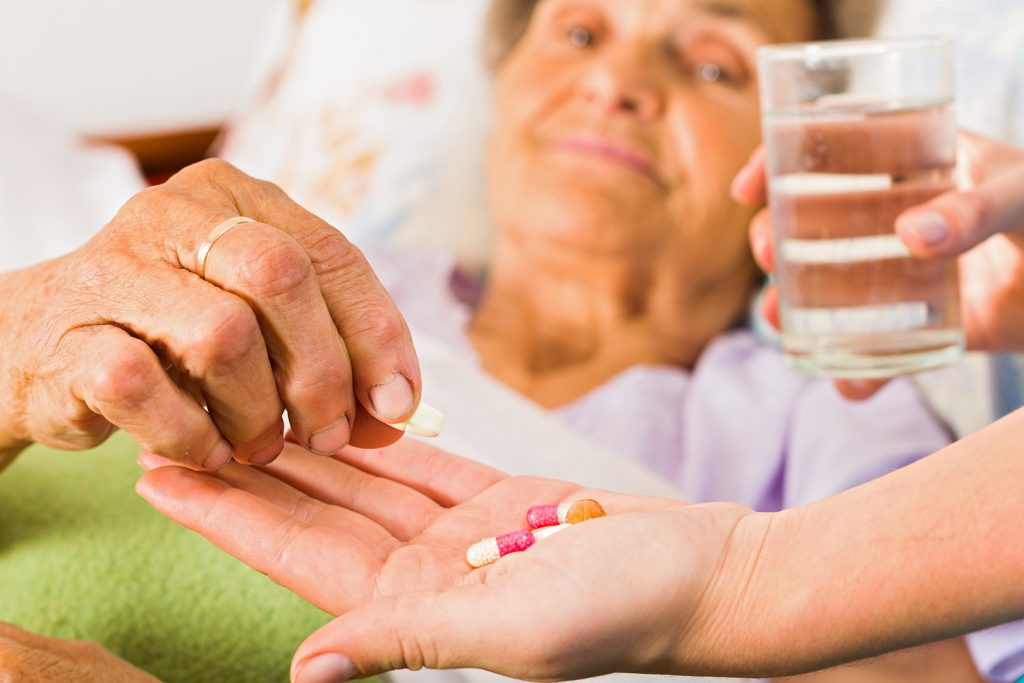 Neudexta (commonly referred to as the little red pill) has seen a meteoric rise in prescriptions in nursing homes in recent years. This, according to a recent report, has been the direct result of aggressive marketing that targets the frail and elderly residents of nursing homes.
Humble beginnings of Neudexta
Nuedexta was approved by the Food and Drug Administration (FDA) for the treatment of PsuedoBulbar Affect (PBA). This neurological disorder is characterized by sudden and uncontrolled laughing or crying. It affects only 1% of the population in the US. It is most commonly associated with patients suffering from multiple sclerosis, Lou Gehrig's disease, dementia, and amyotrophic lateral sclerosis.
Despite the small population that the drug was designed to help, use of the little red pill has increased by 400% in the last four years. This increase has been seen mostly in long-term care facilities.
Off-label prescription
The rise in use of Nuedexta has been the result of thousands of off-label prescriptions in nursing homes across the country. In 2016, sales of the drug exceeded the $300 million mark.
However, a recent report showed that the increased sales were the result of aggressive marketing amongst doctors by Avanir, the drug's manufacturer. The company is believed to have paid doctors an approximated $14 million to recommend the drug. The money went to paying the doctors for consulting, speaking about the drug, as well as other services.
The report also revealed that approximately 50% of the cases registered under Medicare that were prescribed Nuedexta originated from doctors who had received payments as well as other forms of reimbursements from Avanir.
Over-prescription in nursing homes
Nursing homes have been known to use drugs to either control or make residents more compliant. In some cases, they over-prescribe drugs for this purpose. Nuedexta is one of the drugs nursing homes have been using for this.
This behavior has been further fueled by the astronomical amounts of money the nursing homes receive through programs such as Medicare for specific drugs such as Neudexta. This gives them the incentive to prescribe the drug even when the long-term effects of its use are well known or have not been extensively researched.
Adverse Effects
Neudexta is not ideal for use on everyone. Avanir has admitted that extensive use of the drug can lead to a variety of side effects including the increase of dementia in the elderly. The drug has also been linked to seizures, cerebrovascular events, as well as hemorrhages.
If someone you know has been injured in a nursing home, please talk to a qualified nursing home lawyer in your area.