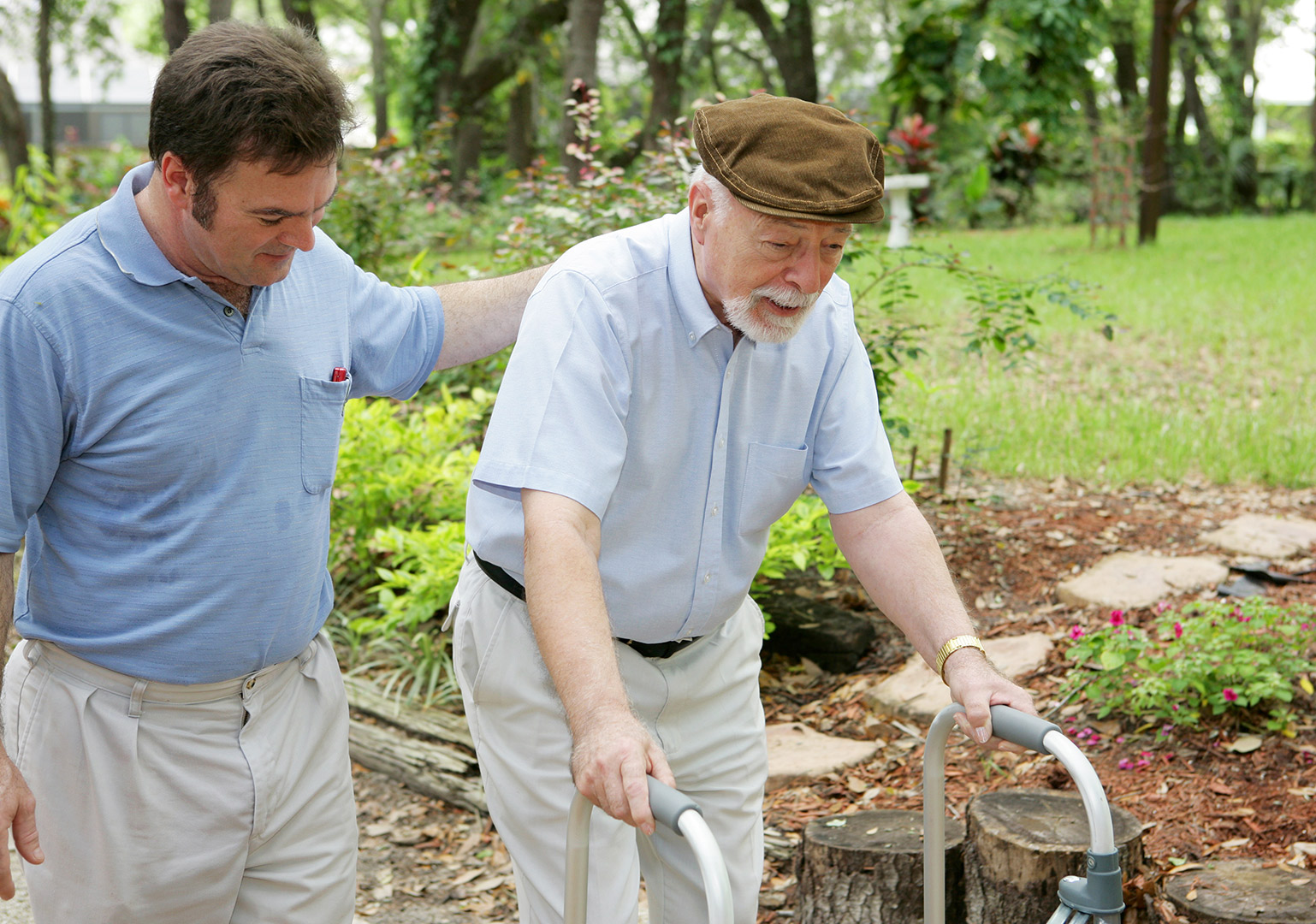 No one wants to grow old, but it's a fact of life, and when the time has come that an elderly loved one needs assistance with daily life, there are several options to consider. You may want to hire a home health aide to come to your parent or grandparent's home to care for your elderly loved one. You may want to explore assisted living facilities that typically have independent living, assisted living, and memory care apartments. Or you may need to make the most difficult decision of them all and find a nursing home where your parent, spouse, sibling, or grandparent can get around-the-clock care as they approach the end of life. It is a difficult decision.
While many senior living communities are certainly beautiful, it is hard to get a crystal clear picture of what your loved one's days and nights are like because you are not there to watch over them 24/7. We entrust the care of our loved ones to strangers who are trained to guide seniors through the "golden years" and help them deal with end-of-life issues in a compassionate, caring, kind way.
Psychological Abuse of the Aged
Sadly, bad things sometimes happen at senior living communities, and elder abuse in America is a harsh reality. One of the most common types of elder abuse is psychological, and one of the factors that makes this type of abuse especially heinous is that it may never be obvious to family members that their loved one is suffering at the hands of his caretaker. The signs are not as clear-cut as they may be with sexual abuse or physical abuse.
The Elder Abuse Prevention Unit defines psychological abuse as "the infliction of mental anguish involving actions that cause fear of violence, isolation or deprivation, and feelings of shame, indignity or powerlessness." Examples of psychological abuse of the elderly may include:
Verbal intimidation: Being forced to make decisions or do things against your will

Humiliation and harassment: Name calling, being treated in a degrading way, being treated like a child

Shouting

Threats of physical harm

Threats of being "locked up" or left alone

Withholding affection ("You won't see your family ever again if…")

Removing their power to make decisions
If you feel your loved one may be the victim of psychological abuse, you may have noticed any or all of these signs:
Loss of interest in previously enjoyed activities

Passive behavior

Ambivalence toward others

Fearfulness

Apathy regarding life in general

Lack of eye contact

Nervousness

Hesitancy to talk about their day

Withdrawn disposition

Insomnia

Sleeping too much

Helplessness

Paranoia

Resignation

Anxiety
If you feel your loved one has been abused by a caregiver or some other staff member in the senior community in which he lives, you must take legal action. People who work in these facilities have access to hundreds of senior citizens during their shift in some cases, and if your loved one is being abused, others may be suffering, also.
An experienced elder abuse attorney can tackle these complex cases and get the justice your elderly loved one deserves.