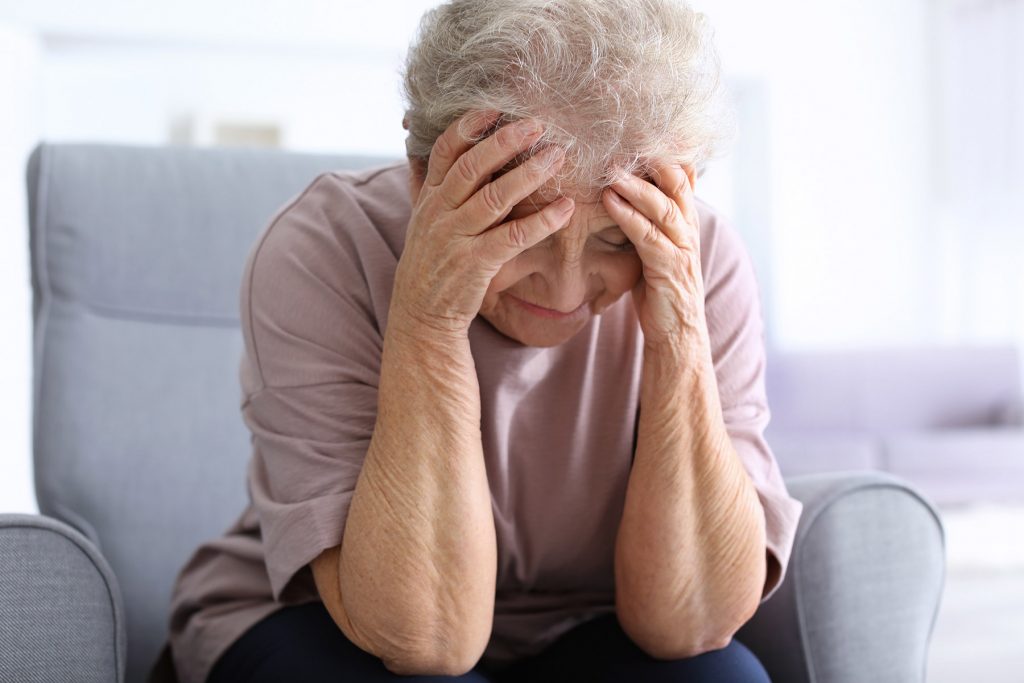 If you're facing the difficult decision of whether or not to place your elderly loved one in a nursing home or similar facility, you have a difficult road ahead. Realizing your aged loved one needs help you cannot provide is difficult, and beginning the search for a new home for your loved one may be daunting.
There are so many factors to take into consideration when looking for a new home, and this is a decision that can't be taken lightly. When you read and hear about the horrors of nursing home living, you can't help but dread the day you must place your beloved family member into some type of nursing facility. There are steps you can take, however, to make this process a little easier and to help protect your family member against elder abuse and neglect.
Startling Statistics on Elder Abuse
According to the National Council on Aging, approximately 1 in 10 Americans aged 60 and over have suffered some form of abuse, and some estimates indicate that over 5 million seniors are abused every year in the United States. Sadly, only one in 14 cases of elder abuse is reported to authorities, which means that hundreds of thousands of elders are being abused and neglected each year, but nothing is being reported.
Statistics show that while most of elder abuse actually takes place in the home (over 65% perpetrators are adult children or spouses), there is enough "outsider" abuse and neglect to worry any family looking for a residential facility. Elder abuse and neglect comes in many forms including physical abuse, sexual abuse, emotional abuse, psychological abuse, and financial exploitation.
Elder abuse may occur at the hands of nurses, nursing assistants, doctors, other residents and patients, and even administrative staff. While the causes of nursing abuse and neglect may include staff being underpaid and overworked, the real cause of nursing home abuse and neglect is that there are evil people in this world. But by doing your homework, you can do a lot to help protect your aged loved one from the horrors of elder abuse and neglect.
Tips to Protect Your Loved Ones from Elder Abuse and Neglect
The very first suggestion is to research a number of nursing homes in the area you're looking, and the closer the facility is to the family member who is "in charge" of the elderly loved one the better. You want to be able to stop in at a moment's notice, and you want to be able to visit your parent, grandparent, aunt, or uncle as much as possible. Many families will say that the more "present" you are, the better your loved one is treated.
Read reviews of all of the facilities you're looking at, and ask people with firsthand knowledge of the facilities what they think. If you have a friend or co-worker who has a good experience with a nursing home, you should check it out.
Personally visit each and every place that you are considering for your aged loved one, and don't just schedule visits, also but show up unannounced. If a nursing home administrator and staff know you're coming to check out a place, they have time to tell the rest of the staff to be on their best behavior. They also have time to clean things up and get the residents or patients looking their best.
To get a really good idea of what the place provides to its patients on a daily basis, show up unannounced and at "off times." Maybe show up in the early morning hours before the administrative staff arrives, or at the end of the day when the administrative staff has left for the day. This will give you a good idea of what it's like at the facility when they staff is caught off guard.
Protect your loved one's money and belongings by not letting valuables to be accessible to outsiders. Don't allow your family member to keep possessions with them until you know staff can be trusted, and don't allow your aged loved one to keep credit cards with them that they really don't need because everything is paid for in one monthly payment. The more "stuff" your parent or grandparent has in their room or apartment, the more likely that stuff is to go missing.
Encourage open lines of communication with your aged family member. You must let them know they can tell you anything, and it's your job to ask often how things are going in the nursing home or assisted living facility.
Pay attention to both obvious and subtle signs of abuse and neglect.
Make your presence known at the nursing home known after your family member has settled in. It's a true but unfortunate fact that staff tends to be more on their toes with seniors whose families visit often.
If possible, take some employees and patients or residents aside and ask them what they think of the facility. While this may be overstepping, there's nothing wrong with aggressively investigating to protect your family.
If you feel your aged loved one has suffered abuse or neglect in a nursing facility, please contact an experienced nursing home abuse lawyer in your area and schedule a no-cost, no-obligation consultation.